The PNWCC team is here to support you. We assist educators in any way we can to ensure involvement in CTE Dual Credit is an enjoyable experience, striving to ensure you and your students experience the benefits of CTE Dual Credit without the burden of extra work.
We are happy to come to your school and visit your class in person or host video presentations via Teams. These sessions allow us to answer any questions, present to your class, and/or teach you and your students how to navigate SERS. We also offer information sessions and training every fall and spring.
Virtual Training Sessions
Due to COVID-19 we are offering orientations, training, Q & A sessions, and registration presentations via Zoom. We schedule regular sessions throughout the school year but are happy to accommodate your personal requests as well. Please let us know how we can best serve you and your students!
Teacher & Staff Sessions

Overview of PNWCC consortium policies
What is the CTE Dual Credit program
Accessing your SERS Account
How to Grade in SERS
Zoom Schedule

Wednesday, June 1st, 2:30 pm – 3:30 pm
Wednesday, June 8th,  12 pm – 1 pm
Thursday, June 9th, 2:30 pm – 3:30 pm
Tuesday, June 14th, 1 pm – 2 pm
Thursday, June 16th, 11 am – 12 pm
Tuesday, June 21st, 2 pm – 3 pm
Wednesday, June 22nd, 12 pm – 1 pm
Zoom Website: (zoom.us/Signin)
Meeting ID:  6021060210
Passcode:  PNWCC
Teaching a CTE Dual Credit Class? What Does that mean?
Teachers have three responsibilities when teaching a class that is eligible for CTE Dual Credit:
Teach 100% of the articulated college course competencies (learning outcomes) per current articulation
Share the opportunity to earn college credit through the CTE Dual Credit program with all students in your class
Grade all students on your roster (registered in CTE SERS) before June 25th each school year
Statewide Enrollment & Reporting System (SERS)
SERS, the Statewide Enrollment & Reporting System, is the registration system for all CTE Dual Credit students in Washington state. Students, Teachers, College Registrars, District Staff, and consortium staff are each granted access to their necessary parts of this site.
Your SERS Account
Teachers are assigned a SERS account when a class they teach becomes eligible for CTE Dual credit.
The SERS system automatically sends new users an email notice requesting the user complete the process by choosing a password for their account.
If you do not receive this email, we can reset the system for you. Be sure to check your junk mail!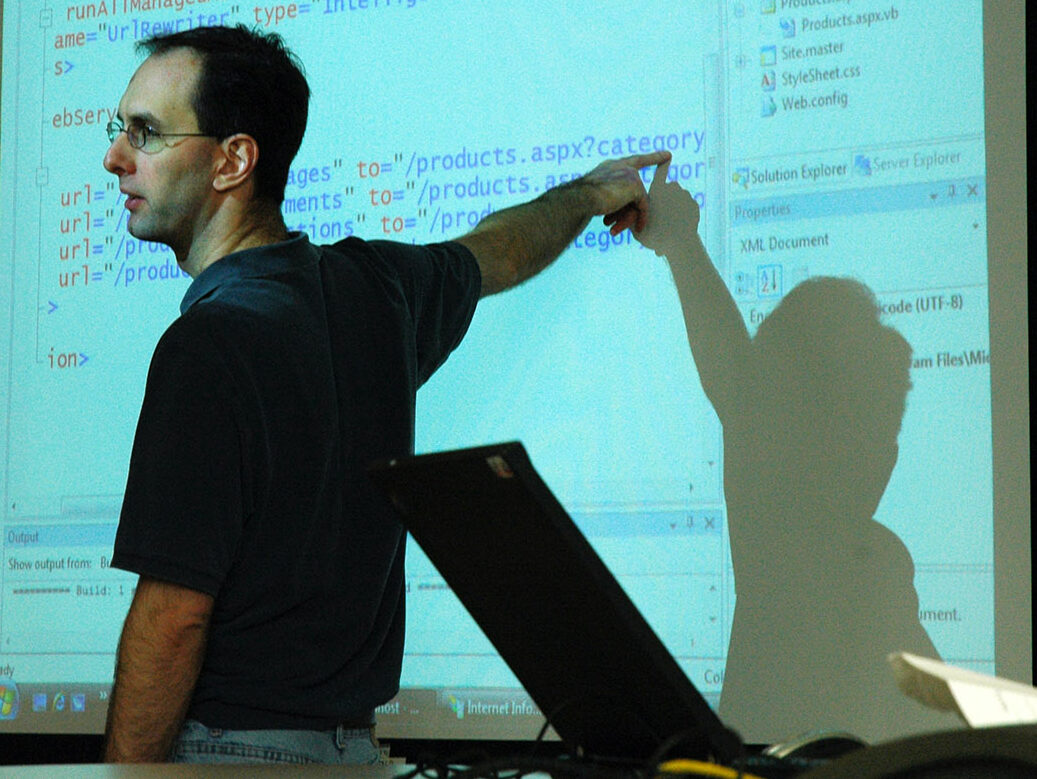 ---
Articulation
What is Articulation?
Articulation agreements grant college credit to high school students who have achieved the level of knowledge and skill required for the specified course.
What is the process of articulation?
A request for articulation typically begins with the high school instructor or CTE Director.
High school instructor completes High School Request for Articulation form.
High school instructor submits a copy of the completed High School Request for Articulation form to their CTE director/principal.
The high school instructor or CTE Director sends the completed form and supporting documents to the CTE Dual Credit Consortium – Pacific NW College Credit (from here on referred to as PNWCC).

If the course/program is currently available at one or more consortium college/s, PNWCC staff will work with the high school instructor and CTE Director to complete the articulation process.
If the course/program is not available within the consortium's college/s, PNWCC will query other consortia for possible matches, in the same region when possible.

PNWCC staff forwards a copy of the articulation request to the college faculty for review.
PNWCC staff arranges an in-person or virtual meeting to include PNWCC staff, college and high school instructors, college program chair/dean, and CTE Director.
What is reviewed in the articulation meeting?
Description and discussion of college course competencies and outcomes
Place within the larger program
Certificates and degrees
Specialized items to include:

prerequisites
textbooks
software applications
special projects
industry connections and certifications if available

Articulation with 4-year programs
Career pathways for program grads
Future direction of program
Description of current high school class to include
Syllabus
Class framework
Class competencies
Total class hours
Assessment measures
Specialized equipment to include:

textbooks
software applications

Industry connections
Certifications available
Internship options
Future direction of high school program
What are the possible outcomes of the articulation review?
If approved, PNWCC staff draft and route the Articulation Agreement document to college and high school partners to obtain signatures. When the signature process is complete, copies are redistributed, then articulation is added to the CTE Dual Credit online registration system (CTE SERS - Statewide Enrollment & Reporting System).
If the high school class does not contain all of the college course competencies, PNWCC staff will work with instructors to determine the feasibility of – and timeframe for – revising the high school class, gather additional curriculum/class information, and make revisions to the high school curriculum. The college will review again, once the class has been revised.
If no matching college programs exist within the consortium, PNWCC staff will notify high school partners. PNWCC staff will then look for matches outside the local consortium. See step 3.2. above.
If a course is no longer taught at high school or college, the consortium is notified in a timely manner. PNWCC staff will turn articulation inactive in SERS (online registration system) during summer following the school year that the course is deactivated. All course changes must take place during summer and prior to registration opening for that school year.
What is the background of articulation?
The articulation process is framed, defined, and validated by the following:
RCW 28B.50.530 – Agreements between district boards of trustees and school boards
WAC 131-15-095 (2) – Teacher credentials
State Board for Community and Technical Colleges Policy Manual
WA ST Tech Prep Association Articulation Guidelines Handbook
PNWCC Memorandum of Agreement
Carl D. Perkins Career and Technical Education Improvement Act of 2006
SSB 6377 – Legislative support for articulation between high schools and community and technical colleges
What are the standardized documents for articulation?
The following are standardized documents used statewide:
Consortium Memorandum of Agreement (Master articulation agreement) reviewed and re-signed every three years by lead administrators of the Consortium's secondary and postsecondary education partners (college presidents and school district superintendents).
Program Articulation Agreements reviewed/updated regularly, on a three-year rotation, or as deemed necessary, due to changes in class/course content, structure, etc.
Teacher Verification Forms, certifying high school teachers responsible for teaching 100% of college course competencies, signed annually.
High School Request for Articulation Form
College Competency Checklist
---
Grading
Questions on how to navigate SERS and grade your students? Check out our video below!
Types of Classes Currently Articulated
Arts & Communications
Graphic Arts
Graphic Arts
2-D Design
Graphic Design/Digital Design
Digital Photo & Design/Photoshop
Digital Imaging
Graphic Production
Computer Graphics
Visual Communications
Photography/Photo Portfolio
Yearbook/Publishing
Business Art Design
Animation & Game Design
Animation
3D Animation & Game Design
Simulation Design
Advanced Multimedia Design
TV, Video, Film
Media/TV/Video Production
Video Documentary
TV Broadcasting
Digital Media Production
Film Analysis
Other Arts & Communications Classes
Technical Theater
Interior Design
Business & Marketing
General Business
Business, Intro to
Business Career Choices
Business Communications
Business Math
Entrepreneurship
Business/ Personal Law
Marketing, Sales & Advertising
Marketing
Business, Intro to
Business Career Choices
Business Communications
Business Math
Entrepreneurship
Business/ Personal Law
Marketing, Sales & Advertising
Microsoft
MS IT Academy: PowerPoint, SharePoint
MS Office/Business Technology
MS Imagine Academy
Microsoft Applications/Office Certifications
MS Office Specialist/Expert – Excel, Outlook, Access, PowerPoint, Word
Retail
Retail Management
Student Store
Retail Store Operations
Accounting/Finance
Accounting 1 - 4
Financial Algebra
Personal Finance
Financial Fitness
Financial Planning
Engineering and Technology
Engineering
Engineering, Intro to
Principles of Engineering
Engineering Technology
Sustainable Design & Environmental Engineering
Applied Technical Math
Engineering Design
CAD
Applied Engineering & Manufacturing
Architecture & Engineering Tools & Techniques
Manufacturing
Manufacturing Technology
Material Science
Aerospace Manufacturing
Automotive Technology
Auto Tech - Brake Systems
Auto Basics: Maintenance Procedures
Auto Tech: Suspension, Steering & Alignment
Auto Tech: Engines, Cylinder Blocks & Cooling Systems
Health & Human Services
Culinary Arts Classes
Cooking for Wellness
Culinary Arts
Food Science
Chef
Baking & Pastry Arts
Quantity Cooking Lab
Pantry Preparation
Food Server
Hot & Cold Sandwich Preparation
Food Service Sanitation
Health/Healthcare Classes
Healthcare, Intro to
Health or Health Online
Safety for Healthcare
Wellness for Healthcare
Biotechnology
Health Science Careers
Healthcare Professions
Anatomy & Physiology
Medical Terminology
Exam Room & Patient Prep
Medical Law & Ethics
Nursing Assistant Foundations
Basic Patient Care
Dental Careers
Sports Medicine
Human Development Classes
Human Systems
Human Body Systems
Child Development
Parenting
Family Health
Family Systems
Careers in Education
Teaching Academy/Teacher Education Academy
Legal System Classes
Criminal Justice
Police Forensics
Forensic Science
Law & Ethics
Interpreting Classes
Fundamentals of Interpreting
American Sign Language 1, 2
Information Technology
General IT Classes
Computer Science: Introduction to, Principles, Advanced
Computer Technology
IT Academy
PC Analysis & Configuration
Programming/Coding Classes
Programming, Intro to
Coding in Python
Computer Science: Java
Computer Applications
Programming Topics
Networking & Cybersecurity Classes
Cisco Networking
Server Support
Advanced Cisco – Cybersecurity
CyberSecurity
Computer Repair Classes
Computer Installation & Repair
Computer Repair Lab
Hardware Support
Software Support
Science & Natural Resources
Agriculture & Horticulture Classes
Horticulture - Intro
Horticulture - Nursery & Greenhouse Operations
Ag Design & Engineering
Agriculture, Food & Natural Resources
Plant Biology
Urban Agriculture
Food Science
AgriScience
Environmental Science Classes
Environmental Science
Fire & EMS
Welding & Metal Fabrication Classes
Welding/ Metal Fabrication
Shielded Metal Arc Welding
Flux Core Arc Welding
Gas Tungsten Arc Welding
Carbon Arc, Plasma, & Oxy-Acetylene Cutting
Manufacturing & Fabrication
Other Science & Natural Resource Classes
Introduction to Electronics
Sample Text for Syllabi
Here is some suggested language which you may want to include in your class syllabus.
Pacific Northwest College Credit
This is a CTE Dual Credit approved course that is articulated with (Name of college and program area). Students who demonstrate proficiency of the college course competencies with a 'B' (3.0) or better grade, may be eligible to earn college credit through the CTE Dual Credit program.
The college competencies are attached to this syllabus. During the (semester/year) all of the college competencies will be covered in class (some classes may require additional exams or certifications).
Students must register online using the statewide enrollment and reporting system https://www.ctesers.org and are required to pay a non-refundable $50 annual consortium fee to earn college credit through the Pacific Northwest College Credit program. Payments can be made through online payment site:
http://pnwcollegecredit.org/pay from December 1st through June 15th.
Students may earn credit for the following college courses:
(insert course number, course name and credit value)
Example: BTS 161 Business Software Essentials 5 college credits